Big Sky Worldview Forum Presents:
The Great Reset: The Price of Panic – how the tyranny of 'Expert & Elites' turned a pandemic into a catastrophe.
(See comment on tickets below)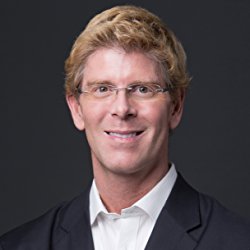 Dr. Jay Richards – Professor of Economics, The American Catholic University, Washington D.C.
This Forum will focus on examining the Elites Tactics: Elites and Experts gained power by creating a crisis to cause panic. We were not prepared; they were successful and they will do it again. We must understand their strategies and be prepared to block their next attempts?
The Great Reset of the Global Economy:
This is what the Globalist World Economic Forum said (June, 2020)
"The coronavirus pandemic has created an important 'opportunity' for many of the World Economic Forum's members to enact their radical transformation of capitalism, which they acknowledged would likely not have been made possible without the pandemic."
Forum – September 17-18th, 2021 Friday PM and Saturday AM
Location - Bighorn Resort, 1801 Majestic Ln., Billings, MT
Register and

$10 on line, $14 at the door lets you into both days. - (We are now using Ticketleap, Eventbrite target us and was refunding the money without notifying us.) This event will go on, this is only evidence of how good it will be.
A Few of the Players – from Fauci to Gates, they're all Globalists and Socialist sympathizers
Who is the World Health Organization? W.H.O. is a branch of the UN focusing on public health. Its director is Tedros Ghebreyesus, an Ethiopian microbiologist affiliated with the Tigrayan People's Liberation Front – a Communist group. His election to the post was supported by China.
But there are MORE:
Leaders of the Medical Community are helping drive and perpetuate this lock down.
Significant numbers – including Doctors and nurses – are not going to take the vaccine. Will they lose their jobs, not be able to "buy or sell"?
Major corporations, the Media, and the Left are in a full court press to destroy the free market.
Issues that Jay will discuss:
What caused the Pandemic and panic and what role did China play?
How did WHO cover for China and what role did media platforms play in fermenting panic?
Their Tactics: Where did the idea for lockdowns and masks come from and did they work?
Blind obedience: Did states and countries that locked down do better or worse?
What was the full price of the panic and how should we have balanced costs and benefits?
How did lockdowns spread greater global poverty?
What is the Great Globalist Reset coming from the Elites?
How do we resist their brave new normal?
Our Battle Cry? Remember their plan, "Never let a crisis go to waste."
The Elites Tool for Control:
"How did 'Experts' like Fauci become gods, why were those of us who questioned labeled 'psychopaths,' how did Progressive fascism become the new normal, and more important, how do we get normality back and prevent such future power grabs from the Left?" (The Price of Panic - Richards)
Our Program:
Friday Night:
7:00 – 8:00pm "What Caused the Pandemic Panic?"

What role did China play?
How the WHO organization covered for China and started the panic.
The role of media and social media platforms in fomenting panic

8:10 – 9:00pm "Did the Lockdowns and Masks Make Any Difference?"

Did states and countries that locked down do better than ones that didn't?
Where did the idea for lockdowns come from?
Why did we think lockdowns would work?
Saturday Morning
9:00 – 10:00am "What was the Full Price of the Panic?"

How should we have balanced costs and benefits?
What was the cost in lives and livelihoods of the lockdowns?
How the lockdowns spread greater global poverty.

10:15 – 11:30 "How to Fight Back Against the Great Reset and Brave New Normal?"

Why did politicians go along?
What is the Great Reset, and why do elites see public health crises as a way to increase their power?
What can we do to resist?
~ Who is Jay Richards? ~
Professor - School of Business & Economics, the Catholic University of America
Jay is also a Fellow at the Institute for Human Ecology at The Catholic University of America. He is also Executive Editor of The Stream, a Senior Fellow at the Discovery Institute, and host of A Force for Good on EWTN television network. He has written in the Harvard Business Review, Wall Street Journal, Forbes, Daily Caller and many other publications. Richards is author or editor of a dozen books including Money, Greed, and God, winner of a Templeton Enterprise ward, The Human Advantage, and his latest The Price of Panic: How the Tyranny of Experts Turned a Pandemic to a Catastrophe. Jay has appeared on hundreds of radio and television programs. He is the producer of several documentaries including The Privileged Planet and author of five best-selling books. Jay has a Ph.D., in philosophy and theology from Princeton. He lives with his family in the Washington D.C. Metro area.
Future Big Sky Worldview Forum Events:
Jay Richards – Professor of Economics. The Next Panic Attack -How Do We stop the "Expert Elites" From Manipulating Culture with Panic? Sept. 17-18th, 2021.
Lee Strobel – Lee Strobel Center for Evangelism and Applied Apologetics. Training Christians for Future Apologetics and Evangelistic Ministry 5-6th, 2021 tentative date.
Glenn Stanton - director of family formation studies at Focus on the Family. Understanding the Transgender Problems from a Christina Perspective. Jan. 21-22nd, 2022
Glenn Sunshine - Professor of History and Senior Fellow at the Colson Center for Christian Worldview. Critical Race Theory, the 69 Project and Other Schisms - Considering the Future of the Orthodox Church In America. April 1-2nd, 2022
Dick Pence - Coordinator 406-672-9207
Email rapence45@gmail.com
Donations to: Big Sky Worldview Forum, c/o Sue Rambur, 5437 Hennessey Road, Billings, MT 59106